About Us
Lancaster SSAGO is the largest SSAGO in the country and is a very friendly club open to any students from Lancaster University and the University of Cumbria.
We do something different every Tuesday night like film and pizza nights, game show nights, scavenger hunts, bowling and life sized board games - and after the exciting bits we usually go and have a quiet drink in a college bar. At the moment, we are having weekly zoom socials from 7:30pm on Tuesdays, doing activities such as quizzes, crafts, murder mystery nights, and gameshows!
As well as attending national rallies and balls, we organise two of our own camps every year too; a weekend Freshers' Camp in November and a whole week Summer Camp in the penultimate week of the year. We also hold an alumni sleepover in a scout hut in Lancaster in Lent term where we meet up with our graduate friends!
For those who wish to volunteer, we work closely with both Scouting and Guiding so there are numerous opportunities to get involved with local Groups and Units.
We're open to everyone, including those who've never been involved with Scouts or Guides before, so do come along - we'd love to meet you, and our socials are an excellent way of making new friends and trying out things you wouldn't usually do! And we're all lovely, so if you have any questions at all then just email us or find us on Facebook. Can't wait to meet you :)
Our social media
Our universities
Our members
We currently have 50 active members.
Our current chair is Conor Farrell-john.
Our mascots
ShiT (Tim around children) is a big red woollen spider with pipe-cleaner legs. He is very old and wise and fragile which makes him completely unstealable. You will meet with significant resistance if you attempt to take him.

ShiT's babies are stealable, they're much smaller multi-coloured pom-pom spiders and are carried by Lancaster SSAGO members.

We're not huge fans of mascot stealing because we lovingly make our own mini-ShiTs so please be nice to us.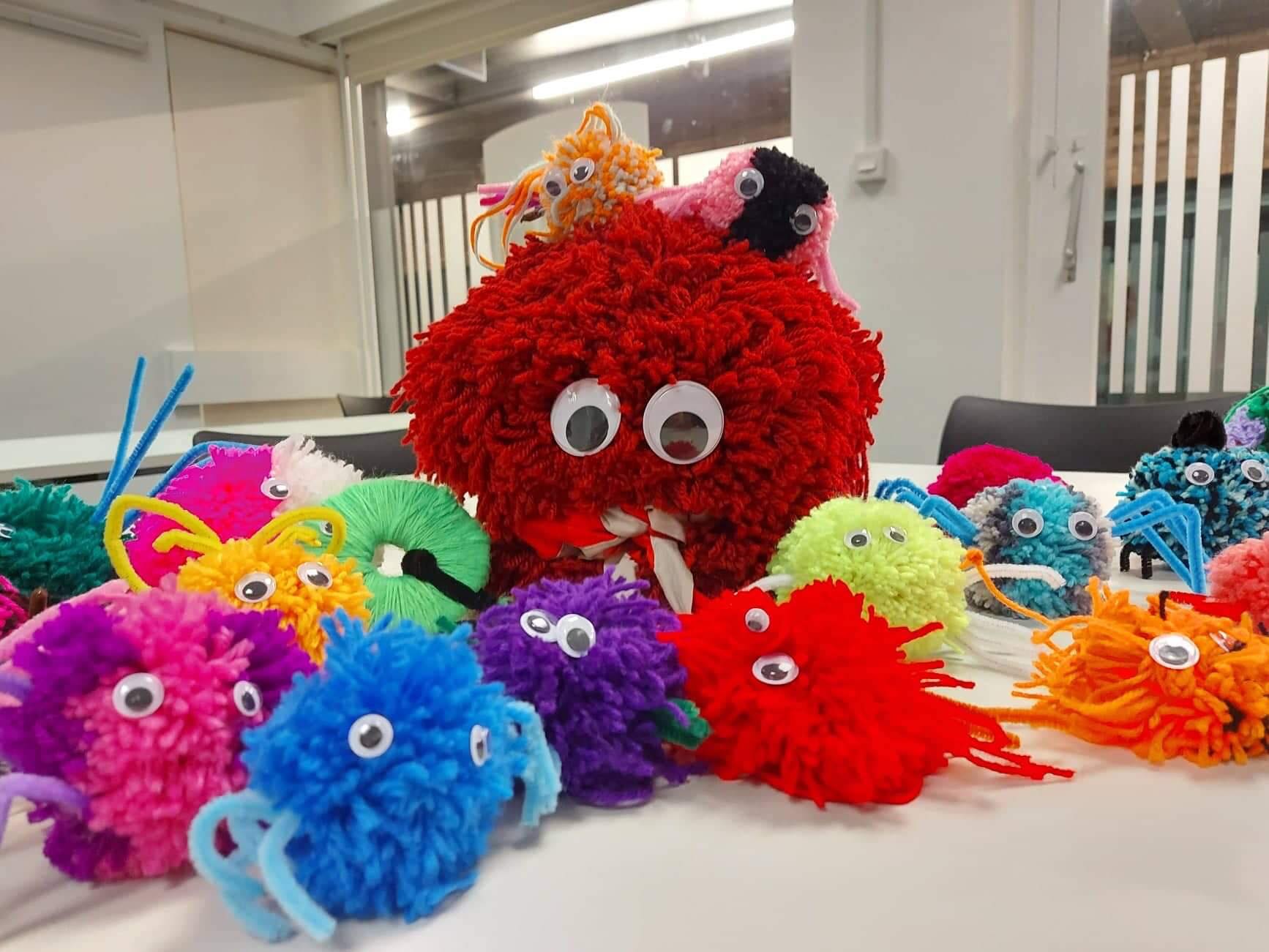 Are you interested in finding out more?