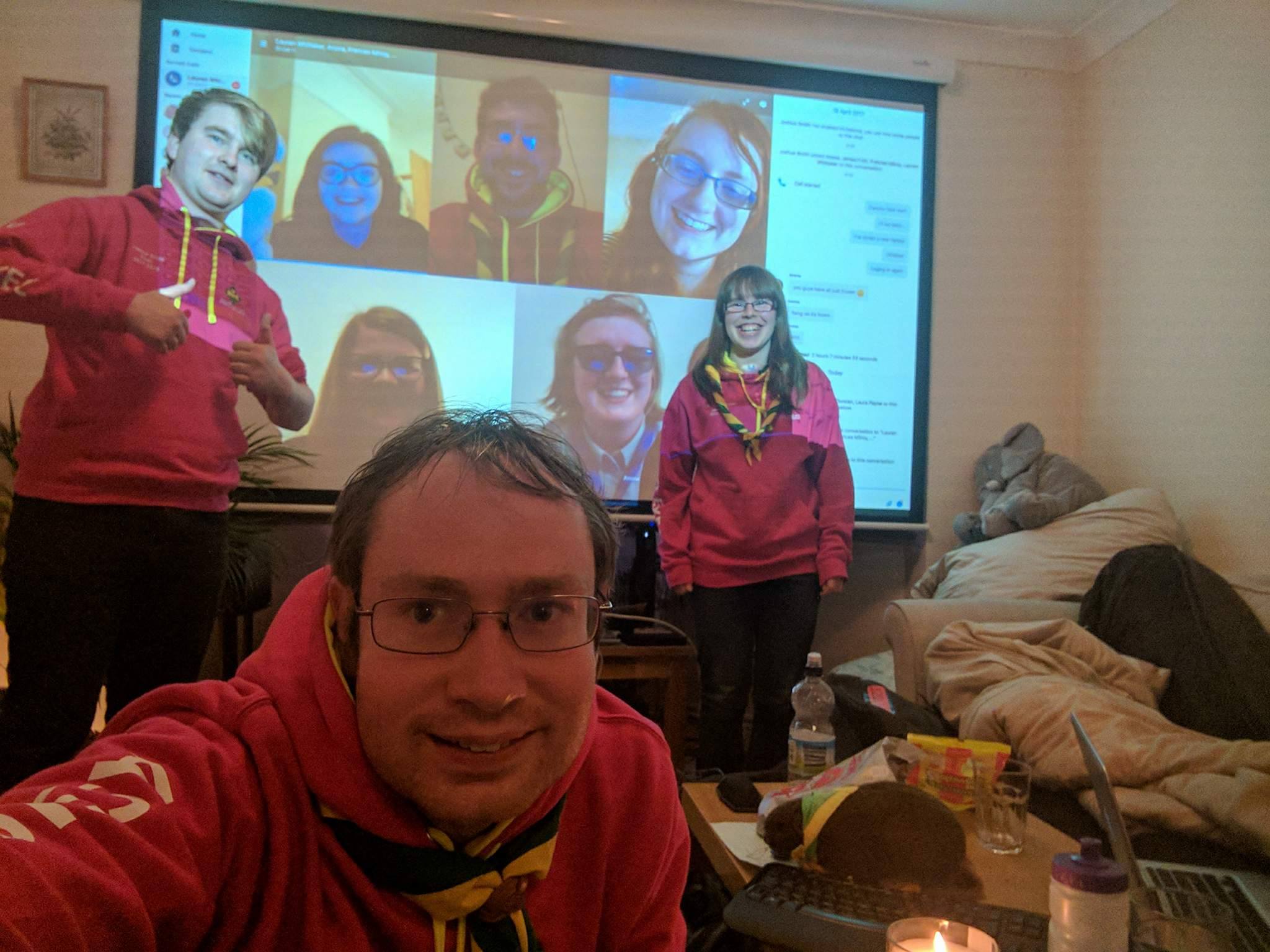 Quick monthly catch up with the national exec...
Quick monthly catch up with the national exec...
Executive committee:
Josh Smith - Chair
Launched the first ever full membership survey to give every member the opportunity to give their opinions on every aspect of SSAGO; complete the survey here.

Introduced post event feedback forms and collected feedback on the past three national events.

Started looking into getting the Memorandum of Agreement which defines how Scouting, Guiding and SSAGO all work together and support each other finalised.

Nearly completed a new SSAGO as a Charity report.

Held another Exec Meeting. (The minutes are online

here.)
Have started looking at updating how Reps is run to make it more representative. (Please let us know who you club Rep is here.)

Completed and submitted my dissertation!
Lauren Whittaker - Secretary
Written my second set of minutes (very long but productive meeting....)

Written an article for the SSAGO website about Forest evasion

Tried to chase up access to the Witan paperwork…. (still working on that)

Blinded everyone with new exec clothing on parkrun!

Not done too much – been very busy with assignments!
Anona Mann - Members Officer
Sent out many many emails, checking up on new groups and asking why people haven't submitted membership yet!

Been organising OxonJam with James help we are 11 people signed up and it was very exciting.

I climbed up a mountain while looking silly (with a camera strapped to my head) for the intention of creating cool soon to be SSAGO videos to help promote SSAGO.

Planned my Leeds Rally costume, as well as looking at making the SSAGO committee some very Jazzy knitted wear!

I made a pretty map with rough regions of ssago groups that were from the previous membership stuff, but created two different option that can be used as a rough guide to help clubs
James Frith - Publicity Officer
Got more

SSAGO news

articles on the go, and started building the SSAGO press team! If you or your club have won an award (be it a Scouting, Guiding or Student award), let Melissa and I know at success@ssago.org
Designed and distributed the new Exec clothing and MOOT merchandise, and promoted SSAGO throughout the UK Contingent for MOOT! Another order will be up on the SSAGO shop very soon so keep an eye out!
Created a few "SSAGO Support" events (such as "OxonJam", "Gilwell 24" and "Wellies and Wristbands") and have organised more volunteering opportunities (such as "Magic and Mayhem" and "Poacher International Jamboree") to be released very soon, check them out on our SSAGO events page!
Continued working on publicity concepts for videos, banners, etc, will take to the media team in due course, so watch out for that too!
Lots of emails (we WILL get our SASU!) and social media-ing (What will SSAGO celebrate next? ;) )... and exam revision!
Executive Assistants:
Beatrice Phanjoo - International Officer
Contacted Sweden +18year old RoverGroup, Bosnia & Herzegovina and Poland

Discussion of opportunities with the Irish and Dutch Contingencies

Possible China summer camp opportunity

Started thinking of an international recruitment policy

3 law exams down and no bloodshed/crisis/disaster
Larah Korrison - Archivist
Started memories portfolio project

Had conversations via email with ex members

Developed reunion ideas list further

Also had 4 wisdom teeth out...
Laura Payne - SAGGA liason
Uploaded several years' worth of two SAGGA members' memories of SSAGO to the archive

Corrected the spelling of SAGGA on three separate occasions

Worked out why I wasn't receiving any SSAGO emails any more (my bad...)

Helped bring six beautiful babies into the world (you don't have to put that one haha)
Oliver Bills - Webmaster
Created ability for clubs to specify their representatives

Added a list of all clubs reps, and created reps@ssago.org email address for contacting reps

Updated the events system to make it better and easier to create events

Updated and tested the SSAGO Shop with Moot and Exec merchandise

Switched all of SSAGO sites and sub-sites over to HTTPS

Further developed the survey system ready for the full-members system

Enhanced the news system to make it easier to develop and publish news stories

Upgraded the server that the SSAGO website runs on and upgraded the site to work on the new infrastructure
Vicky Sanderson - Notifications
Updated AA Factsheet

Updating policy on activities

Filed some more NAN forms

Identified clubs who are doing the job right and the job wrong

Found Ralph after he went missing from my room

Asked some clubs to submit reports on their trips away