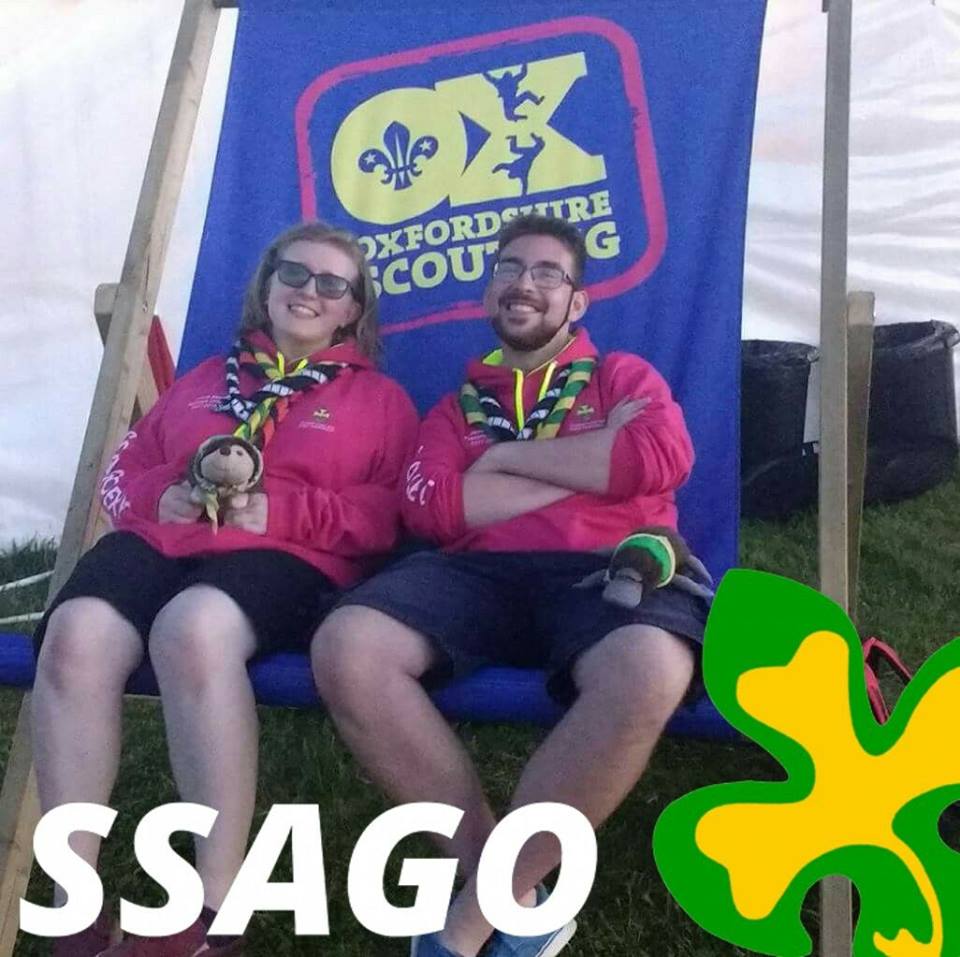 Quick monthly catch up with the national exec...
Quick monthly catch up with the national exec...
Executive committee:
Frances Milroy - Treasurer
Looked at lots of budgets
Spent lots of time on hold to HSBC
Chasing unpaid clubs
Signed up to Gilwell 24 as part of SSAGO support
Lauren Whittaker - Secretary
More minutes have been written and are available on the website...
Chased up active clubs to assign their reps
Decided on club report questions and are ready to be sent out
Pre-rally email ready to be sent out to clubs about reps and club reports
Started to sort through the secretary folder and found lots of old paperwork, some of which is going to be digitised and put into the archives
Anona Mann - Members Officer
Carried on emailing groups who aren't so active to see if they are okay
Finished assignmenting for uni so now I'm free to scout/ssago all summer
Had HUGS handover so no longer on both committees ... happy times!!
Did some more emailing about membership questions to possible freshers
Went to Oxon jam and promoted SSAGO being fabulous and did lots of helping at every moment possible
I have probably done more but I'm still sleepy after introducing Harold to a beaver sleepover!
Manage SSAGO Support at Gilwell Park Fundays
James Frith - Publicity Officer
Continued to organise and coordinated 'SSAGO Support' events - find them all here!

Ran Quidditch at OxonJam
Ran Zorbing, Hay Maze and Waterslide at Woodhouse Park Fundays

Finalised 50th Anniversary Challenge badge requirements and design
Encouraged more articles from people and sorted out video template
Gathered the SSAGO Press team and prepared for the Rally newsletter
Sorted SSAGO at Pride - check here for details
Continued sorting new banners and preping new merchandise
Booked in "Scouting for Students" talk for Gilwell Reunion
Sorted a SSAGO facebook frame, test it out on your profile photo
Lots of emails and social media-ing as per usual
Househunted, and now am packing to move away from Bristol...
Executive Assistants:
Beatrice Phanjoo - International Officer
Got finally started on Team International (special thanks to Harriet Bell and Scott Chapman!)
In the process of inviting/getting contingencies from both Bosnia and Herzegovina and Netherlands to SSAGO Reunion
Contacted TSSG, uni students group from Trondheim, Norway
Chasing up Swedish Rovers and Austria
Larah Korrison - Archivist
Unintentionally reconnected two ex-Oxford members
Organised a successful visit to Uni of Bristol special collections and also deposited material from Kohoutek 2017 with the current UoBGAS president
Added more personal stories to the archive ahead of reunion
Continued to talk to ex-members
Laura Payne - SAGGA liason
As a consequence of Oli's song I have only had to correct the spelling of SAGGA once this month!
Attended a SAGGA weekend in Oxford with Oli and networked over board games and beer
Attended OxonJam as part of SSAGO Supports...
Delivered my 40th baby meaning that I have helped bring enough babies into the world to qualify as a midwife!
Oliver Bills - Webmaster
Preparing for the launch of SSAGO Reunion
Significant new features for the events booking system
Building the SSAGO anniversary challenge system
Launching the new SSAGO bookings system for non-SSAGO events to use the SSAGO events system
Continued working on the SSAGO badge system
Created a system for allowing clubs to specify their reps
Building a new SSAGO reps system to help support club reps
Continued work on the SSAGO shop ready for launch
Vicky Sanderson - Notifications
Sorted out a confusing POR situation for Leeds Rally.
Saved more forms into the dropbox and created notifications.
Got annoyed at notifications.
Signed up for Poacher 2017 as part of SSAGOSupports (And Vicky needed a holiday).
Is busy organising Challenge17 Central Yorkshire Scouts County Camp