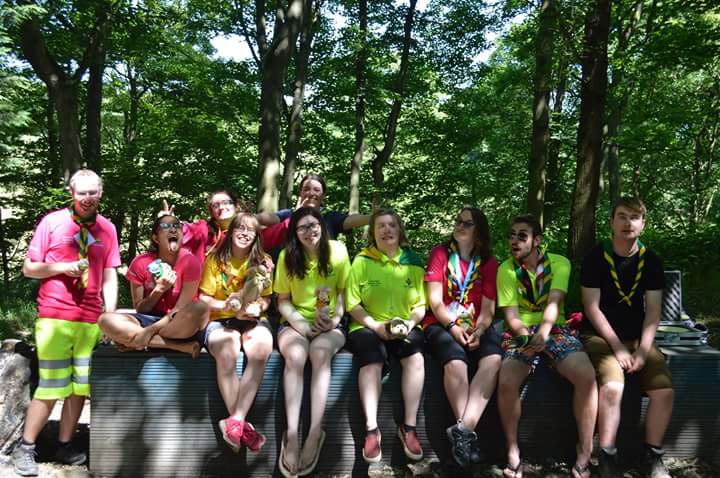 Quick monthly catch up with the National Exec...
Quick monthly catch up with the national exec...
Executive committee:
Joshua Smith - Chair
Introduced online voting for Reps so every club can go away, consider issues and discuss them with their members before having to vote.
Read all of the full membership survey data and have started processing it.
Caught up with Exec members and Assistants to see how everything is going.
Created and distributed event feedback form for Leeds Rally.
Exchanged countless emails and dealt with a lot of admin.
Graduated!
Lauren Whittaker - Secretary
Chased clubs to fill out club reports and have reps on the system
Sorted out lots of paperwork which is going into the archives
Written more sets of minutes which hopefully people are 'enjoying' reading
Spread the word of SSAGO at Kandersteg International Scout Centre and helped to run an international trip!
Graduated!
Anona Mann - Members Officer
Carried on emailing clubs
Planned and completed my Explorer belt expedition
Moved house and tested the durability of the Gadaffy Plate flight case
James Frith - Publicity Officer
Hyped up Leeds Rally, 'staffed' Leeds rally (drove a lot!), set up and successfully delegated the Newsletter
Continued to organise and coordinated 'SSAGO Support' events - find them all here

Ran the arena bar at Gilwell 24, logged nearly 40 hours with just a few short naps!
The SSAGO adverts in the Z-cards looked awesome if I do say so myself!
There will be exclusive merch soon!

Represented SSAGO in the The Scout Association parade group at London Pride
Encouraged (gentle poked) people to write more SSAGO news articles
Designed and purchased a SSAGO parade banner, continued sorting further banners, publicity stuff and preping new merchandise
Started planning "Scouting for Students" talk for Gilwell Reunion
Lots of emails and social media-ing as per usual
Planned for the World Scout Moot in Iceland (4 days to go!)
Enjoyed a wet but relaxing trip to Snowdon with SAGUWE
Moved down to Devon, started my career, and of course...
Graduated!
Executive Assistants:
Beatrice Phanjoo - International Officer
Rally
SSAGO 50th anniversary & reunion massive invites sent out
Facebook group for "SSAGO's international friends"
Worked on some ideas for Forum
Thought of some ideas for promotional stuff for SSAGO clubs to take on International trips
Dale Patrick - Merchandising
We've bought our wedding rings, and are doing the table plans
Larah Korrison - Archivist
Updated: Event and Exec lists (thank you those that helped)
Forgot how tedious archiving can be!
Organised trip to Bristol archives and helped UoBGAS deposit Kohoutek materials and digitalised all the SSAGO publicity materials e.g. Journals
Sorted through 500 photos of the publicity materials and updated our records
Helped ex member reunite with the penant they made when they were in the club in the late 1950s
Added more memories to the Archive
Scanned secretary's folder materials (watched some good films during it to keep my mind occupied) just need to sort them out now!
Added the rally newspapers to the archive
Moved back to London for the summer and looking forward to more trips including Gilwell and Cambridge
Graduated!
Laura Payne - SAGGA liason
Worked on the SSAGO challenge badge to make it more accessible for others not in SSAGO
Assisted the SAGGA secretary to facilitate ex-SSAGO members' transitions into SAGGA
Delivered my 40th baby and finished my degree!
Graduated!
Oliver Bills - Webmaster
Finished building the new online reps system
Added new event tools to help people running events (availability, programme building)
Added more information collection for Indie members when registering to help people start new SSAGO clubs
Improved the stories system for news submission
Built an online register for Reps
Completed all the SSAGO 50th Anniversary functionality
Vicky Sanderson - Notifications
Running Central Yorkshire Scouts County Camp, as part of the Management Team as Media Manager
Attended Rally
Dealt with NAN forms from SSAGO club summer adventures
Completed NQT