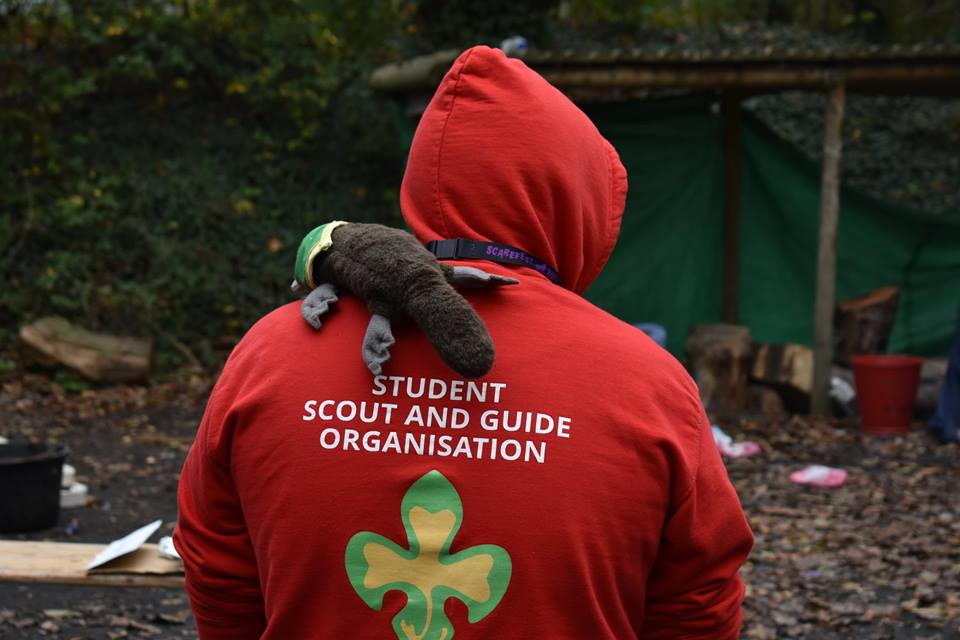 Special Monthly Exec blog; an update from our mascots!
Special Monthly Exec blog; an update from our mascots!
Executive committee:
Rex the Dinosaur - Secretary
Moved up to Scotland and trying to adjust to the wet weather!
Walked up to Arthur's seat with Glasgow SSAGO and Edinburgh indie members
Enjoyed sitting in Lauren's room watching her write essays and reports
Helped Lauren to do a presentation on SSAGO as part of her course
Been encouraging Glasgow SSAGO to go to rally!
Harold the Hedgehog - Members Officer
Went exploring around the gardens at Chatsworth house and got lost in the maze with some very small children!
Helped teach Anonas cubs how to light fires and got to have a ride on the mountain rescue car
became a tourist around Sheffield and visited pretty places
Attended Anonas scout hut AGM and did a bit of climbing
Attended HUGS events and ate lots of pudding and met the Chairperson of the iMecE
Attended Northern Freshers camp and got lots of cuddles and also helped to present Anona's groups explorer belt presentation!
I played hide an seek with Anona for over a week while she was busy writing emails
Have had lots of time to nap with Anona! Think we are both going into hibernation its to cold up North
Percival the Platypus - Publicity Officer
Watched James do lots of Publicity things from my nest on the sofa
Went along to the Devon World Scout Jamboree Young People selection camp but spent the weekend on the parcel shelf (unloved)
Went along to Scarefest at Gilwell park this weekend and got very smokey with SSAGO running the backwoods cooking!
Executive Assistants:
Maurice the Dodo - International Officer
Been in Bea's room ever since Reunion (any mascot union?)
Made friends with William the Wolf, Cubs Pack mascot from 3rd Wallscourt Farm Scout Group. He's a nice chap.
Witnessed Bea juggling uni, work and volunteering and gave her loads of cuddles
Looking forward to visiting her home country and my name sake next month
Agnes Baden-Owl - Archivist
Met Aber ssago and they are lovely! Cozy sesh with Idris the dragon
Perched in Larah's bedroom not doing much
Oversaw Aber & Larah's coursemates making a start on the club's archive materials ready for deposit
Looking forward to 90's rally but I think I won't see anyone :(
Hogwarts the Warthog - SAGGA liason
Sat on Laura's shelf for the whole month because she is the worst mascot keeper ever and didn't take him to the SAGGA committee meeting or Alternative Rally....
Wiggle the Mouse - Webmaster
Sat on bedside table, greeting Oli most mornings and nights
Travelled to camp and spent time inside lovely canvas tents (proper tents)
Watched Oli do lots of coding
Wiggled
Ralph the Reindeer - Notifications
Been in Vicky's bedroom since Reunion.
Oh, lies; went to work before a Guide meeting.
Watched Vicky mark.
Watched Vicky sleep and snore. (Creepy)
Annoyed Harold on social media, messaged other mascots but they didn't reply.
Plotted world domination with a meerkat.
Helped get Aber home through telepathy and support to Agnes. Muchos love to my little Dodo.
Heckled at Harold (again).
Enjoyed a week off with Vicky!